Dentist in East Longmeadow, MA
As Team members of our practice we promise to provide a safe, caring and relaxed environment for our patients. We'll provide high quality care as we continue to grow personally and professionally. We strive to stay current in today's environment. We build our practice upon high moral and ethical principles. We love what we do, we have fun doing it, and we will go the extra mile.
---
Dr. Lawrence W. Life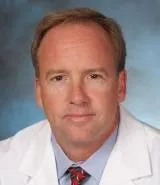 I feel so fortunate to be a dentist today. Treating patients over the last 30 years has been a very exciting and fulfilling time. The combination of research and technological advances has led to tremendous improvements in diagnosis and treatment. Beautiful, natural, and durable dentistry can now be delivered with ease, speed, and comfort. It allows us time to develop trusting, personal relationships with our patients.
When not continuing my dental education with many of the world's leading practitioners and lecturers I like to spend time with my family. I enjoy skiing, kiteboarding, mountain biking, playing hockey, golfing, racket sports, reading and woodworking.
Educational and Professional Background
WestfieldHigh School, Graduated with Honors
Universityof Denver, Graduated Magna Cum Laude, Phi Beta Kappa, Alpha Epsilon Delta (Pre-Med honors) and received the Chambers academic scholarship
Research Biologist at the Denver Research Institute, with two publications in the Journal of Biomedical Materials Research
TuftsUniversity School of Dental Medicine, Graduated Cum Laude
Chairman of the Tufts University School of Dental Medicine Curriculum Committee
Frequent interviews and appearances on local television stations regarding many state of the art and high tech advances in dental care delivery
Organizations
Member of the Crown Council, an elite group of dentists throughout the country, who among other things helps children's charities by raising funds through the "Smiles For Life" program
Member of the American Dental Association
Member of the Massachusetts Dental Society
Member of the Valley District Dental Society
Member of the American Academy of Cosmetic Dentistry
Memberships in local Jaycees and Exchange Clubs
Certifications
Nobel Biocare, Straumann and several other Implant systems
Invisalign Orthodontics, Clear Correct
Laser Treatment
CPR
---
Dr. Jennifer G. Walsh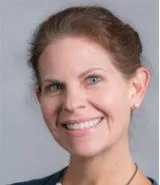 I have been practicing dentistry since 1995. I first joined Meadow Place Dental on a part-time basis in 2005 as I was starting my family. My three children are now in college and high school, and I am now a full-time partner here at the practice. Although the past 15 years have brought many changes to my family, the dental profession, and the world, my commitment to conscientious and compassionate care remains strong. I continue to be grateful for the trust of my patients and the support of our amazing team as we provide esthetic and functional treatment. In my free time I enjoy reading, Pilates, Barre, hiking, and traveling.
Educational and Professional Background
Villanova University, BS Biology, Dean's List, member of Sigma Delta Pi, Spanish National Honor Society.
Tufts University School of Dental Medicine, DMD, received Merit scholarship and employment by Department of Oral Medicine as CPR instructor.
Cornell University, General Practice Residency at St. Barnabas Hospital, Bronx, NY.
Organizations
Member of the American Dental Association
Member of the Massachusetts Dental Society
Member of the Valley District Dental Society
Member of the Western Massachusetts Dental Implant Study Group
Certifications
Straumann Implants
Nobel Biocare Implants
3i Implants
Invisalign and Clear Correct Orthodontics
CPR
---
Dr. David Cardaropoli
Upon graduating from Tufts University School of Dental Medicine in 2018 I felt well prepared to move directly into private practice, and yet, I expanded my dental education by attending a residency program. The General Practice Residency at St. Francis Hospital in Hartford, CT provided me invaluable experience in diagnostics and emergency treatment including endodontics, surgery and many other aspects of general dentistry. I have a passion for learning and perfecting the most up-to-date techniques and practices that the ever-changing field of dentistry has to offer. At Meadow Place Dental, I have been thrilled to find several dentists with a similar philosophy. We are constantly exploring and discussing ways to provide more comfortable, esthetic and long-lasting dental care. I look forward to building a trusting relationship with my patients for many years to come.
When I am not in the office, I enjoy spending time with my wife, Tia, our newborn twins Ben and Ivy, and our German shorthaired pointer, Ella. I love staying active by playing golf and hockey.
Educational and Professional Background
College of the Holy Cross, B.A. in Chemistry
Tufts University School of Dental Medicine Senior Award for Outstanding Achievement in Prosthodontics
General Practice Residency, St. Francis Hospital, Hartford, CT
Organizations
Member of the Massachusetts Dental Society
Member of the American Dental Association
Certifications
Multiple Implant Systems
Invisalign Orthodontics
CPR and Basic Life Support
---